The default postings for travel and expense invoices can be changed from Management > Company info > Posting defaults > Default postings for travel and expense invoices view.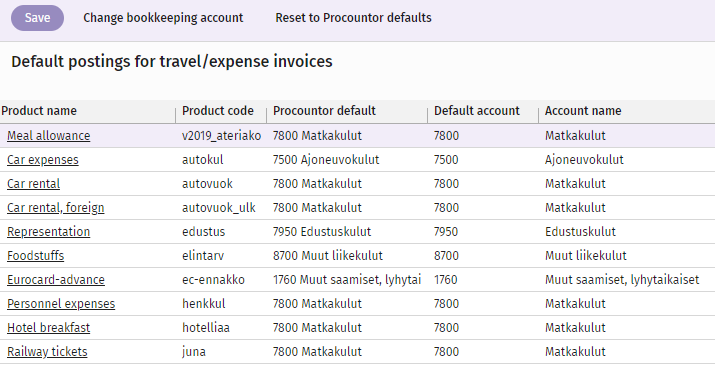 1. Select the product to be edited and then click on the Change account button.
You can select more than one product at once by pressing Ctrl while selecting the products.
2. On the opening Account list window, you can select the account in demand for the product/products.
3. After selecting the account, click on Continue.
4. Click Save button in order to save the changes.
The Reset to Procountor defaults button restores the Procountor default accounts to all products.
Please note! If the option Travel and expense invoice posting "Post invoices by row by default" has not been selected in the Usage settings in Company info, editing the default postings of travel and expense invoices is not possible.