Dimension data export report exports the dimension item data from the selected dimension and time period to an Excel worksheet. sorted by accounting accounts.
The report is found in Reports > Extra reports > Dimension data export.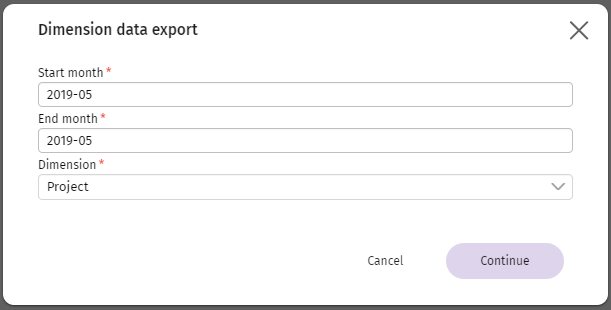 The start and end month and the selected dimension are set as search criteria. The selected months must be within the same calendar year.
After clicking Continue, Procountor forms an Excel worksheet that includes information based on the search criteria. The report shows also entries that do not have dimensions.

The report contains only business transactions: therefore, receipts that are in the statuses of Invalidated, Unfinished, Verified or Received, are not included on the report.