When Contract invoicing additional service is in use, contracts can be created for customers in Procountor. Contracts are a way to quicken the regular invoicing of customers. This article is about the creation of contracts to customer's basic info.
After contracts have been created for customers, it is possible to begin using the actual Contract invoicing additional service. More information about Contract invoicing is available here.
Contracts view
Once Contract invoicing additional service has been activated, Contracts view is accessed by clicking the Contracts button in the top bar of the Customer's basic info view:

This view is used to view existing contracts of the customer. The view can also be used to create new contracts. The number of contracts per customer is not limited.
Contract view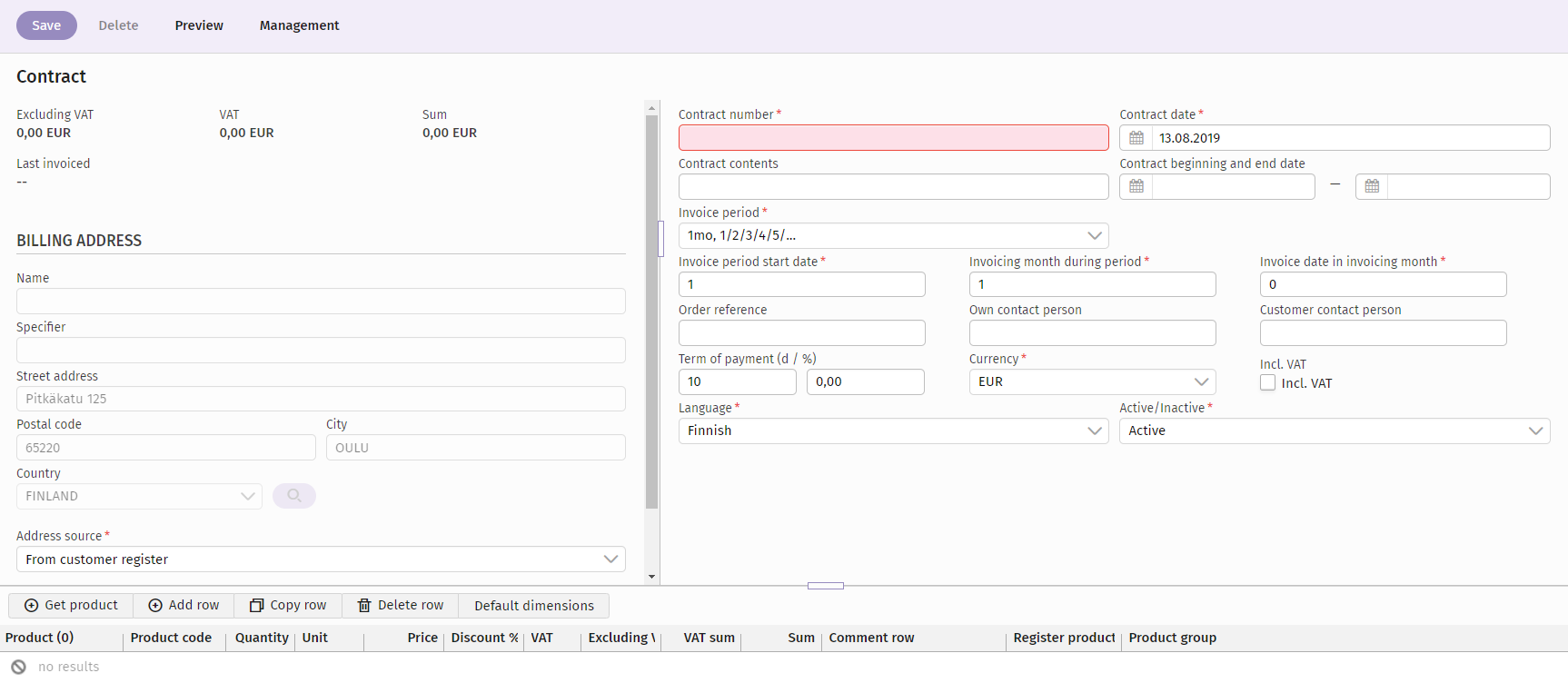 Contract view is used to fill in the information of a new contract. This view can be used also to view the details of an existing contract.
Buttons in the upper section of the view
Creating a new contract
When a new contract is created, billing information on the left side of the view is retrieved from the customer register by default. However, the billing information can be edited by choosing From contract selection from Address source drop-down menu in the Billing address section. This selection opens the fields of billing information so that they can be edited:
Contract settings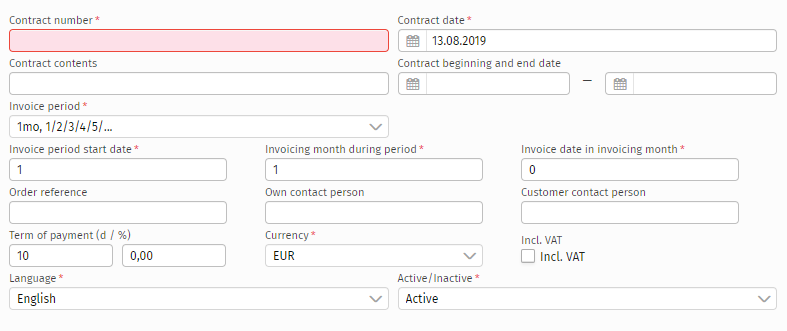 At least one product row must be created for a new contract. Possible default products determined for the customer in the product register are not included in the contract. The default products are also not included on the invoices that are created based on the contract.
Buttons in the lower section in the view

How to terminate the service?