Logout link can be found from the upper right corner under the Person icon.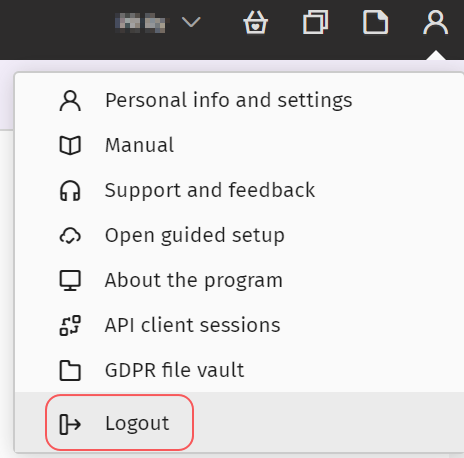 For information security the session length is one hour by default. Procountor will log the user out if no modifications have been done to the program within the time range.
The length of the session can be increased by Procountor's customer service. If you wish to have a longer expiry time for your sessions, please contact the Procountor customer service.