Travel and expense invoice is ready for verification and approval when it has been saved and marked as complete. After this if the approval circulation is set the invoice will go to the next verifier. Verification view can be found from the invoice Go to > Verification.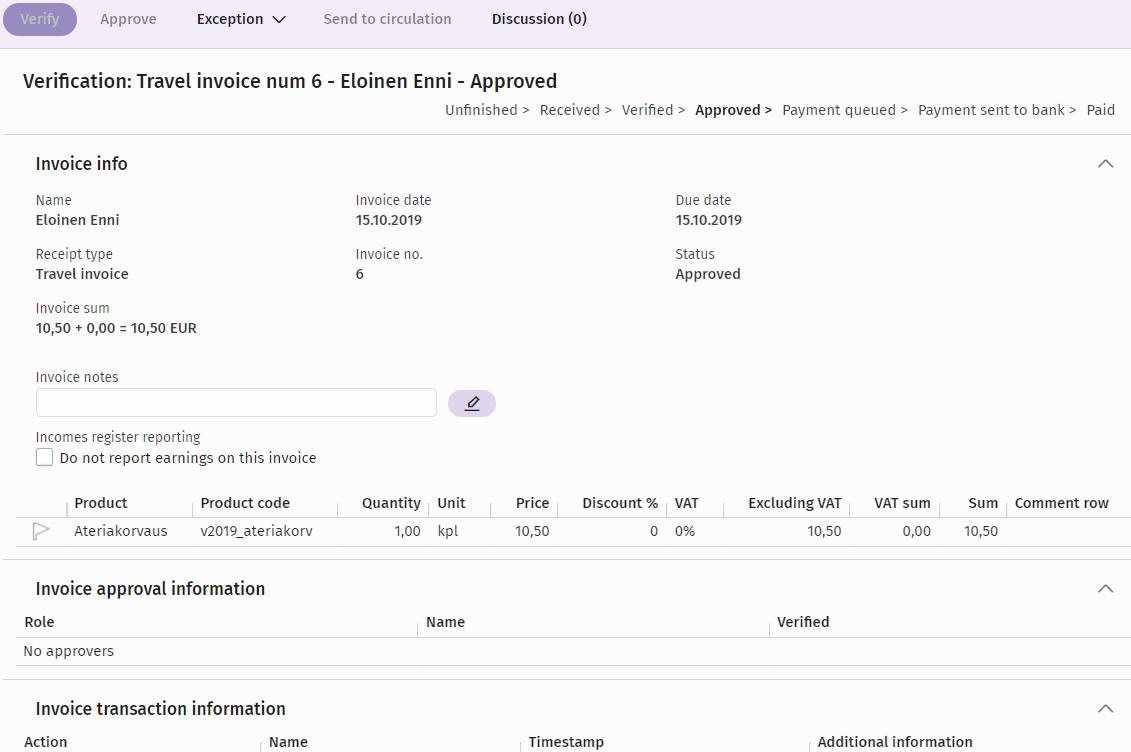 1. Check the Invoice info part of the view.
If the invoice is a travel invoice the Verification view will show, if the invoice will be shown in the Incomes register reports. In a situation (for example correction) when a travel invoice is not reported to the Incomes register a check mark should be put to the Income register reporting: Do not report earnings on this invoice box.

Kilometer allowances, daily allowances and meal allowances will be reported to the Incomes register from the travel invoices.
2. Check the row information from the invoice.
3. After the invoice has been checked click Verify button after which the invoice will be delivered to the next verifier if there are more people in the approval circulation.
The persons who are set to the approval circulation can be checked from the Invoice approval information section.
4. If you are the person who approves the invoice click Approve button.
5. After the invoice has been Approved move to the Payment view to pay the invoice (Go to > Payment)