Receipts and invoices can be allocated to a business partner that is in the business partner register with Allocate to business partner function that is found under More actions button in Receipt search: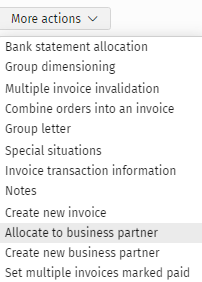 Receipts to be allocated can be searched in Receipt search using, for example, Search unfocused only search criterion found in the Advanced search section. With this search criterion, only receipts that haven't been allocated to any business partner are searched: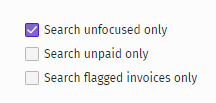 Another useful search criterion is Business partner, whom allocated to. This search criterion can be used to search only receipts that are incorrectly allocated to a specific business partner in order to do a correction of the allocation: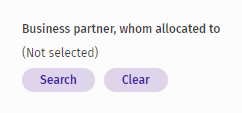 When receipts are searched with the search criteria mentioned above (or with some other search criteria), multiple receipts can be chosen in the Search results section for an allocation: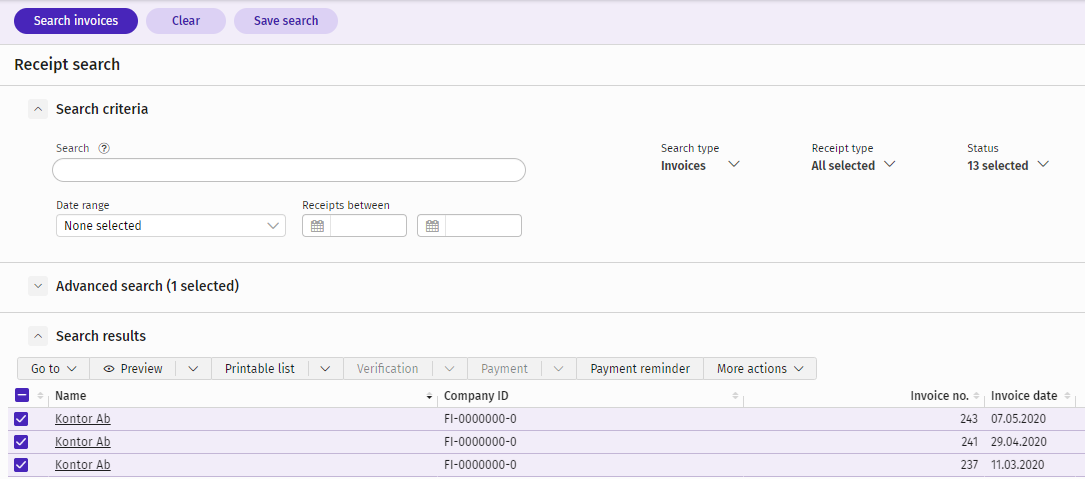 After receipts have been selected, the next step is to click More actions button and choose Allocate to business partner from the list. A separate view named Invoice allocation opens – this view is used to choose a business partner. The allocation is done by activating a business partner row and clicking Select business partner button after that: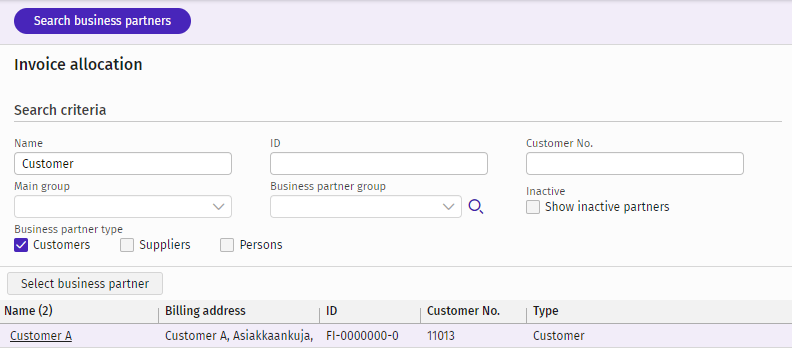 The final phase is to confirm the allocation in a separate window with Yes button:

After the allocation has been done, the receipts can be found under the business partner in question by going to the business partner's basic info view and by clicking Search invoices button in the top bar.
If there are incorrectly allocated receipts under a specific business partner, the correct allocation can also be done through the business partner register. First step is to open the basic info view of the incorrect business partner (from which receipts are allocated to another business partner). Then, by clicking Search invoices button, all invoices allocated for this business partner are seen. The final step is to choose the specific receipts and proceed to the allocation as described above by clicking the More actions button.